Our proven track-record in successful placements throughout diverse industries speaks for itself. As professional ambassador and strategic partner, we support our clients in realizing ambitious business and leadership performance-goals.
Key to our success is understanding what our clients really need.
Critical first steps are:
sparring of clients´ real and future biz-challenges
defining core project scope and future aims
transferring project-aims into tailor-made search strategy and project deliverables.
We then set up a tailor-made and transparent search process and regularly share results and valuable insights with our clients: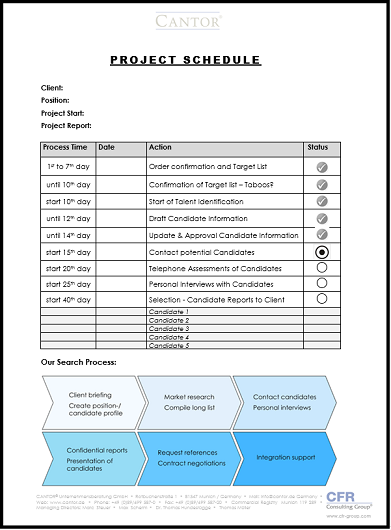 Our comprehensive approach, proven search methodology and inspiring standards for finding talents and cooperation partners lead to convincing and sustainable project results – driving improved business performance and productivity.